We offer various fitness programs designed to fit everyone's fitness goals. (We train at TF North High School, Thorton High School, Dan Ryan Woods, Lake Shore Drive and locations, prices and times are subject to change anytime at discretion of trainer)
Youth Bootcamp and Programs
5-day, 3-day, 2-day, Daily, Weekly, Evening, and weekend specials(Fitn
(Special in-home, one-on-one personal fitness training sessions.)(Daily or weekly rates available.)
ess packages range $20,$40,$50,$60,$100 and
Click Here for Prices of Fitness Programs up!)
All first time intial packages come with a one time only Freedom By Fitness Bootcamp Team T-Shirt
Click here to look up equipment for bootcamp
Return to Freedom By Fitness Home
Click Here for More Outdoor Bootcamp Information
Click Here to Pre-Register and Complete Fitness Survey
Click here if interested in making extra $500-2,000 income from fitness
Click here if interested in purchasing vitamins, shakes, supplements and more
4 Combo Freedom Fitness Classes Special Price $170
(Classes are on weekends during the spring and summer only.)
3 Combo Freedom Fitness Classes Special Price $110
(Classes are on weekends during the spring and summer only.)
All class payments made online
Click Here for How to Pay Online
Click Here for Prices of Fitness Programs
Click Here to View and Experience Bootcamp
We have programs for Freshman Groups (Beginners/Low Impact) and Seniors (Advance/Med/High Impact) You can invest in a combo session or you can invest in an individual session(See Below). Whether you are a novice or marathoner, collegiate or professional athlete, we can help you excel. It does not matter if you are getting married, applying for police officer position, improving your sex life, increasing your health, losing weight, raising your self-esteem, or just want to become more fit, this program is for you. Instead of eating out at your traditional restaurants, invest 2 of those meals in a fitness program and free yourself!
Freedom Fitness Bootcamp locations rotate from Calumet City (154th and Torrence TF North High School), 87th and Western (Dan Ryan Woods), and the Chicago lakefront (55th Lake Shore Drive).
Winter bootcamp is held at Thornton High School Fieldhouse at 150th and Main (1 block west of Halsted, cross street Sibley Blvd.) in Harvey, IL.
Customized personal training programs available!
We offer health, wellness, and fitness seminars designed to teach you how to reduce your risk for:
High blood pressure/Hypertension

Diabetes/Blood sugar levels

Cholesterol levels/LDL and HDL

Cancer
If you would like more information about attending one of our health seminars and business briefing, fill out the attached form with contact information. (Click Below)
Click Here to Register for Women's Empowerment Workshop
Click Here for More Outdoor Bootcamp Information
Click Here to Pre-Register and Complete Fitness Survey
Click Here for Fast Start Interview Assessment
Click here if interested in purchasing vitamins, shakes, supplements and more
Get It All In-Cardio Class Tight Jeans, Bottom Up 2-Piece Spicy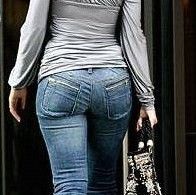 Weight Loss Slimmer Thighs Core Strengthening
Full Body Strength Tighter Butt Stronger Abs
Cardio Toner Lower Body Six Pack
Saturday 8-8:30am Saturday 8:30-9am Saturday 9-9:30am
TF North H.S. Cal City TF North H.S. Cal City TF North H.S. Cal City
Invest $50, 4 Weeks Invest $40, 4 Weeks Invest $40, 4 Weeks
Add to Cart Add to Cart Add to Cart
Daily, Weekly, Evening, and Weekend Passes Available
Freedom By Fitness Bootcamp Testimonials
Before
After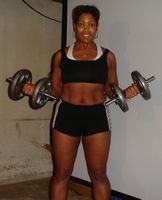 Now
With the Freedom By Fitness outdoor bootcamp, I was able to go from 196lbs to 156lbs in my first 4 months! Coach Fahim Leon Muhammad did a phenomenal job at choosing the proper dietary plan, supplements and exercise regimen to specifically meet my needs. Now I look and feel 100 times better than I ever did before!
- July Reid
Before
After
Now
Out of all the fitness tapes and aerobic classes I have invested in over the last 10 years, I have never experienced a program quite like this. Since joining Freedom by Fitness, I have consistently been pushed to perform better than I did the day before. As a result, I can honestly say I am in the best shape of my life; Freedom by Fitness has allowed me to unleash the athlete that has been buried within me for the past twenty years.
- R. F.
Before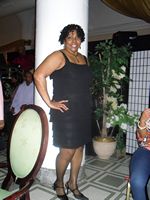 After
Now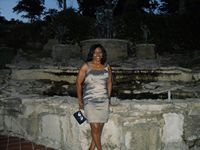 Coach, I can't Thank You enough
For the last 5 years I would make a New Year's Resolution to lose 50 pounds. I would begin with hard work and determination, incorporating exercise, prayer and changing my eating habits. However, within 3 weeks I would revert back to my same routine of poor eating habits and lack of exercise.
This year, as I watched some of my peers exercise and saw their bodies transform to something totally different, I decided I wanted to do what they were doing. I found out that each were members of this awesome boot camp called Freedom By Fitness, coached by Fahim Leon Muhammad.
I joined the camp at 229lbs, January 4, 2010. My first day was a little scary. I have never been fond of running; power walking was easy, however running was a challenge. Let me rephrase, running was not only a challenge but a fearful event that I entered into daily with tears in my eyes (literally). Coach as I call him, allowed me to begin with ease, a little run, a little walk, however because he saw something in me that I did not, he quickly changed my routine and had me running the distance with the rest of the team. I had to pray hard and even asked my friends for prayer, that I would get up faithfully, continue to endure and take full advantage of the lifestyle change I would accomplish as a member of this bootcamp.
I love my Freedom By Fitness family. In the beginning I felt it was too many women to make this work, however the women bonded together and help pull one another up without envy or strife. And I can't say enough about my Band of Brothers. The brothers were respectful and caring, always encouraging me not to quit. As I set out to run I would hear our team's words of encouragement ringing in my ear, and I would push harder to make it to the end without quitting. Our group was tighter than some blood family members. We had a family bond which continues to amaze me.
My coach has a great wealth of knowledge. I was concerned about my heart and instead of him giving in to my personal fears, he had me buy a heart monitor to prove to myself whether I was stressing or "Bo-Jangling". Every time I came up with an issue he countered it with a result. Coach taught me how to endure, lead and be strong while pushing to accomplish the task for the day. And I truly appreciate his wife's compassion and understanding which allows him to work easily with a variety of woman.
My goal was to lose 50lbs. In the 5 months I have been in the camp I have dropped 40lbs and will continue to work on the other 10. I was a size 16, now I can wear some 10s and a true 12. The blessed day for me was when I couldn't find anything in my closet to wear on an outing, so I went in my daughter's closet, got a pair of 12 jeans and wore them well. Although I have bought many pairs since then, I will never return her jeans, they are my Trophy. My cellulite is not totally gone, however it looks totally different. I don't have to wear extra spandex as an undergarment during the summer. I can strut without stockings and still look Jazzy, without jiggling. I even bought a pair of shoes that were a size smaller than my normal size. I am over my fear of running. I can run a mile without stopping and I am continuing to build up the pace and distance, which is a major accomplishment for me. I am not going back, I refuse to go back. I will continue my exercise and work on my Lifestyle Change.
It was not easy, however as Coach says "If it was easy, Everybody would be doing it". If you have a mind and desire to do it, Coach can help you Make It Happen!
To my Coach, you may never know how much I truly appreciate what you have done for me. The transformation that I have seen in my mirror brings a smile to my face (and others) daily. Thank you for not allowing me to give up. Thank you for caring enough to keep me focused and staying in contact when I wanted to quit. Thank you for building a family foundation with the team, which kept us bonded and encouraging one another. You are truly a Blessing!
-Valerie
Daily, Weekly, Evening, and Weekend Passes Available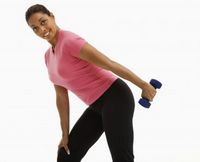 Welcome to the Wonderful
World of Fitness!
Click pictures below to learn more about outdoor bootcamp and other options
Outdoor Boot Camp In Home Boot Camp
Health, Wellness & Fitness Program
Youth Boot Camp Specialized Training
and Programs
Sample Workout Videos Income Business Opportunity
Return to Freedom By Fitness Home
Click Here for More Outdoor Bootcamp Information