SUCCESS MORTGAGE AND FINANCIAL SERVICES, INC.
"We Make It Happen"
A Diamond Among Men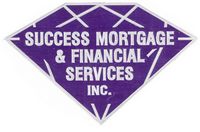 A Jewel Of A Company
Bonus Subscribe below for free financial and motivational ebook.
Free ebook on How to Increase Your Income Fast!
Act Now!
$29.97 Value Free with valid email address below
Subscribe to FREE Financial & Motivational Ebook & Newsletter
This 2-book set has been recommended based on some outstanding solutions and answers below
THE NINE PRICIPLES OF SUCCESS ARE AS FOLLOWS:
1. HAVE DESIRE
2. FOCUS
3. HAVE A STRATEGY
4. BE CONSISTENT
5. HAVE A MENTOR TEAM
6. DESTROY LIMITING BELIEFS
7. DO YOUR HOMEWORK
8. TAKE ACTION NOW
9. PAY YOURSELF FIRST
This 2 -book set has a $35 Value. Special sale price of $25 and with your order receive a Free download manual on How to Increase Your Income and Find a Niche, plus stay on top of the cutting edge techniques and strategies with our Free additional monthly email motivational, business and financial newsletter - ACT NOW!

What is Success?
American Heritage Dictionary defines success as the achievement
of something desired, planned or attempted.
VISION STATEMENT:
To produce and develop the most successful leaders, of business people anywhere, who become financially independent
MISSION STATEMENT:
To empower ourselves, our family, our people and our community with a financial opportunity to change the world.
Success Mortgage and Financial Services, Inc. (SMFS) is a national mortgage broker based in South Holland, IL. We pride ourselves on providing superior service. With our experienceand expert knowledge of the mortgage and insurance markets, retirement planning and mutual funds, clients need only to look to us to fulfill all of their financial needs.
As a rapidly expanding company. SMFS, Inc. challenges itself daily to out-perform the competition. Our financial analysts, loan officers and representatives are dedicated, courteous, aggressive, knowledgable and eager to help. Our support staff is seasoned and one of the best in the industry. Additionally, we are always seeking hard-working individuals to join our team.
Great programs! Great service! Great employment opportunities! Anything less is unacceptable.
RULE #1 – "IT'S NOT HOW MUCH YOU MAKE, IT'S HOW MUCH YOU SAVE."
RULE #2 – SEE RULE #1
WHY DO MOST PEOPLE LOSE THE MONEY GAME?
·
THEY HAVE TOO MUCH DEBT
·
DON'T UNDERSTAND INFLATION
·
IGNORE COMPOUND INTEREST
·
DON'T INVEST IN REAL ESTATE
·
PAY TOO MUCH FOR INSURANCE
·
LISTEN TO NON-PROFESSIONALS
·
DON'T HAVE A PLAN TO WIN
·
HAVE NO ACCOUNTABILITY
·
HAVE TOO LITTLE MONEY
LEFT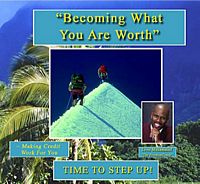 Email lmi@leonmuhammad.com or call 708-596-8728 to attend our "How To Make 6 Figures In Real Estate" Seminar – RSVP
Email lmi@leonmuhammad.com or call 708-596-8728 for your request of our free "5 Easy Steps To Buying Your Perfect Home" booklet
5 Easy Steps
To Buying The Perfect Home
(and at the very best price)
STEP 1 – FIND OUT HOW MUCH HOME YOU CAN AFFORD
Getting prepared to buy a home, how much can I afford? Most people shop for a home without knowing if they can buy it. Would you go to the grocery store to do your weekly shopping if you had no idea how much money you had to spend? Most people would not. You would look at your disposable income and allocate monies and not overspend.
The same thing holds true when purchasing property but on a much larger scale. Finding out how much you need to purchase a home is called pre-qualify. This is an easy and stress free process, which can usually be done in person or over the phone and only take a few minutes by an experienced mortgage professional. Your mortgage executive or senior loan officer will collect data of your income, debts and other liabilities to determine at a close and accurate estimation of how much home you can purchase. If you prefer, an agent from Success Mortgage and Financial Services will take your information and process the data to give you a computerized Pre-Qualification Analysis and Money Map giving you a very close account of your total financial picture and how much home you can purchase. This is a complimentary (free) service at no cost to you and we are glad to do it. Often, you are able to locate additional savings to help qualify for much more home than you thought you would!
We desk the deal at the office to go over exactly what your wants, needs and goals are and then select a loan program just for you and your needs. We call this our "service plan", giving you a loan amount, affordable payments, and fair market interest rates which makes moving on to step 2 easy.
E-mail lmi@leonmuhammad.com or call 708-596-8728 for more information.
STEP 2 – PRE-APPROVAL-THE KEY TO SUCCESS
Pre-approval means getting approved for your mortgage ahead of time. It is different from pre-qualifying. Pre-approval is when you have completed an application, turned in basic documents (checkstubs, tax returns, W-2s, bank statements, appraisal fee) and other documents from the loan application checklist. These things are needed, which will show that now you have actually applied for a loan to get approval from a lender. The approval will consist of a specific amount of money, and a specific loan to value ratio. The loan to value ratio is the percentage of the loan amount in relation to the value of the home. The difference is your down payment. Because we are a mortgage and financial broker firm, many of our clients have purchased their dream homes with a 3% down payment. Once you have located a certain property, you only need an appraisal and you can close on your home in 10 days or less. This is a very marketable buying tool! It gives you the flexibility power of a cash buyer, which often could save you thousands of dollars off the price of your dream home.
Here's how…
You and another buyer both put offers on the same home at the same time, but your offer is for $1,500 less. The other buyer didn't get pre-approved. This means that if the seller accepts their offer, the property must be taken off the market for an average of 30-60 days, while the buyer goes through the process. If the buyer doesn't get approved, the seller has to start all over again and 30-60 days have gone down the drain and the home must be put back on the market.
Most people believe that a bird in the hand is worth two in the bush and would rather have your guaranteed offer of $1,500 less for a fast closing. You have $1,500 plus hundreds or even thousands of dollars in interest! Just think how much bargaining power you would have on a distressed property where the sellers need money now, or on a foreclosed or repossessed property.
Another advantage is that your Realtor will work extra hard for you, focusing all his/her efforts on locating your dream home, especially since he/she knows you are already approved for a loan. The one thing that exists between him/her and a sale is that he needs to find you your dream home. Pretty strong incentive, right?
Most importantly, if you have any credit blemishes or any other unique situations, we have time to take care of them before you sign a contract, start transferring your children's schools and packing for the moving van. It will also give you relaxation and peace of mind. Either way, it is something you need to do before buying a home.
Success Mortgage and Financial Services will be excited to provide you with a pre-approval and give you a certificate worth $500 off your closing costs. Call your Success Mortgage executive today at 708-596-8800 to arrange a convenient appointment to get pre-approved.
STEP 3 – GET FREE PROFESSIONAL HELP
Now that you know how much of a home you can purchase and how much money you'll need to close, it's time for the excitement of locating your dream home! Most people don't have time to go from neighborhood to neighborhood just looking at homes. This is where it pays to use a professional Real Estate Agent and/or professional Mortgage Executive. If the mortgage executive locates a property based on their database, then there is no commission for the seller to pay. That's right, $0! If there is a realtor, the seller usually pays the commission to the realtor, so it's like you are getting the service of a professional absolutely free! Let the realtor sort out the homes that are not in your criteria. This way you only spend time seeing the homes with true potential. It is to your benefit to start with the right people on your team. It will save money, stress, time and give you peace of mind.
Here are some tips for finding and choosing the right realtor. Ask your Mortgage Executive, family, friends and co-workers for the names of realtors who have gotten the job done in the past. (Thing twice of using a new realtor or close associate, unless they are extremely qualified.) The tables could turn to a challenging situation and you may need to fire them.
Don't forget to ask a qualified Mortgage Executive for names of his favorite realtors. It is very, very important that your Mortgage Agent and Real Estate Agent are on the same page. Any Mortgage Agent who has been in the field for 3 months or more should have a good relationship with some realtors in town and will have no problem referring you to one. Success Mortgage has a database of network realtor referral system. As a complimentary service to our clients, we are eager to enter the parameters of your dream home into our system and give you names of the realtors we work very closely with, who specialize in your area and cost for your new purchase.
Drive the area. If you have a good idea of where you want to buy, drive around in that area and look for the one or two really prominent realtor signs. Some realtors who are listing homes in that area may know a great deal about the strengths and weaknesses of that neighborhood and which homes are selling for a good deal.
Interview the realtors. This is very important. You are about to enroll in an agreement that could be your biggest ever. You must believe, trust and expect that person to be knowledgeable about the field. Don't' be afraid to call and ask them questions about their experience and what they can do for you. Most importantly, you need to feel comfortable with the person helping you locate your dream home.
STEP 4 – FINDING YOUR DREAM HOME QUICKLY!
Now it's time to put your realtor to work finding your dream home to purchase. The secret is to be crystal and specific when describing your home requirements. This helps the realtor choose the homes appropriate for you. There is no reason to look at 50 plus homes when you can find your dream home in a narrowed down selection of only 5 or 10.
Included in this pamphlet is the Success Mortgage and Financial Services Homebuyer/ Investors Profile Submission Sheet. It will help you be more specific in identifying your home. Answering these simple questions will give your realtor the parameters to go by, which could save you so much time and money. After viewing the potential homes your realtor suggests, choose the ones which most closely resemble your idea of a home from the outside. Once you have narrowed the homes down to 2 or 3, have your realtor schedule appointments to see the inside. After driving by the neighborhood and viewing the inside, you can start to bargain for the best offer.
This is the quickest, smartest and most effective way to find your perfect home and can save you months of just looking at homes. E-mail lmi@leonmuhammad.com to locate your friendly realtor executive or click the link Diamond Star Realty, or call 708-596-8728 today for assistance.
STEP 5 – NEGOTIATING THE BEST SALES PRICE
So you and your family have located the property and would like to purchase. It is your perfect home, in the perfect area – your home to raise your family. You can be excited because you know you are pre-approved and you can purchase the property. Showtime! Time for negotiation.
Remember that a home purchase is a free market, arms length transaction between a motivated seller and an able buyer. The price is whatever you two agree upon. It is usually best to make an offer that you and your realtor believe is a good offer.
When making an offer, you should ask for 7 days for a home inspection and the seller to pay some points toward the closing costs. Make sure that all concessions and above mentioned items are noted on the contract. Have a copy and allow the realtor to present the offer. Remember, this is what they do for a living. They will work with you by pulling up all the comparable sales in that area within the last 12 months and discuss a strategy with you. Most homes sell for close to 95% of the asking price.
Being pre-approved can help you increase that difference.
There are many parameters that go into each deal, and it would be too time consuming to outline them all here. Every deal is unique. Your realtor can answer the real estate questions and your mortgage agent can answer the financing questions.
If you don't have a realtor because you're buying a home from an investor, for sale by owner, have any questions about the buying process or these 5 Easy Steps To Getting Your Dream Home, give us a call at 708-596-8728, Success Mortgage and Financial Services and we'll be glad to help.
REMEMBER AT SUCCESS, "WE MAKE IT HAPPEN"
IT'S NEVER TOO LATE TO START
Many people become disappointed by not buying their dream home today. Instead they procrastinate until next year when they can save up another $5,000 toward the down payment in an effort to lower their monthly payments. Hindsight is 20/20 when they have finally saved up another $5,000, the value of their dream home has gone up another $10,000-$15,000. Now they're several thousand dollars worse off than if they would have purchased yesterday. Home values appreciate 3%-5% per year and are expected to rise several thousand dollars in the next couple of years. You can't afford to guess what appreciation will be and hope you can make inflation work for you instead of against you.
Following Leon Muhammad's "5 Easy Steps to Buying the Perfect Home" will save you time, stress and money. Even if you don't know if you are ready to buy a home, getting pre-qualified now helps you set your goals for saving your down payment. It also gives you plenty of time to correct any credit situations. The easiest way to get started on your 5 Easy Steps is to call the Success Mortgage and Financial Services Mortgage Executive who sent you this report or call 708-596-8728 or toll free 866-948-TRIP.
Remember…It doesn't cost you anything and by calling us you'll receive a free certificate worth $500 off closing costs.
"ONE TEAM, ONE DREAM"
It pays to have the entire
Success Mortgage and Financial Services
Team behind you.
For a FREE report, newsletter, or financial updates faxed, mailed, or emailed to you call Leon Muhammad at 708-596-8728 or 866-948-TRIP.
We believe that the banking, investment, insurance, mortgage, and real estate industries have been taking advantage of Middle America.

We show families how pay themselves first and start a family tradition of wealth.

Most important families learn how to purchase or refinance property, save, invest, and accumulate money and get out of debt through a vehicle called a Pre-Qualification Analysis (PQA) and Money Map (MM).

Email

lmi@leonmuhammad.com

or call me at 708-596-8728.
We offer motivation speaking and training to companies in business development, customer service, leadership, technology and other areas.

It is time to take you business to the next level our, for a free training presentation email

lmi@leonmuhammad.com

or call 708-596-8728.
The PQA/MM offers you a chance to save on your taxes, start your own Individual Retirement Account (IRA), or corporate retirement account, save for your child's college education, understand and use mutual funds, consolidate and accelerate your debt (purchase a new home/sell a home/refinance), lower your monthly cash outlay, cut you insurance cost 30-60% or double your benefits for the same dollars, and provide a full monthly building plan.

We offer a plan that makes sense and will help your family have a better financial future!

Email

lmi@leonmuhammad.com

or call me at 708- 596-8728.
We would like to arrange a time, at no cost to you, to complete a 20-30 minute presentation to show our programs and solutions that will assist in your financial future and save you money.

Email

lmi@leonmuhammad.com

or contact me 708-596-8728 for an appointment.

To view more detail information click on mutual fund 1 or mutual fund 2 or insurance protection on website

www.thesuccesscoach.org

.

Some direct websites

www.americanfunds.com
.
Call me for appointment or group presentation today 708-596-8728.
Renters become owners, owners become investors, and investors become FREE!
"Shelter is a necessity of life, why not become a part of life, buy and invest today." Leon Muhammad
For FREE update reports on rehab, HUD, VA, tax sales, foreclosures, and other properties call Leon Muhammad at 708-596-8728 or 866-948-TRIP.
We believe that the finance and real estate industry are making changes and creating laws and programs that will affect the current way people buy, sell, and invest in real estate.
Regardless of you credit, income, debt, or personal situation we can develop a game plan for you to acquire your first home or investment property within 6-24 months.

Email

lmi@leonmuhammad.com

or call at 708-596-8728.
Foreclosed properties are a major way to increase your financial critical mass in a short period of time.

Some research and due diligence will be require on you part to ensure that the properties are profitable and suit your needs.

Properties are foreclosure on for various reasons and it is misfortunate for the families that have lost their home due to job loss, divorce, back taxes, and other misfortune.

Because of the foreclosure process this create an excellent opportunity to create wealth and happiness for yourself and someone else.

For more detail information email

lmi@leonmuhammad.com

or call 708-596-8728.
TYPES OF FORECLOSURE PROPERTIES
HUD/FHA (Governments Owned Property)
-

Properties that were insured by the Federal Housing Authority and in team with Housing and Urban Development that have been repossessed for non-payment.

HUD has incentives through their Officer & Teacher Next Door programs for police officers, firepersons, and ambulance drivers, which could get a 50% discount below market value for the property.

HUD in some cases has assisted up to 5% for you closing cost or down payment.

Email

lmi@leonmuhammad.com

or call for a list and showings at 708-596-8728.
V.A. (Veteran Affairs)

(Acquired Properties)
-

Properties that were purchase by military personnel that have defaulted on the loan.

You do not have to be a veteran to

purchase a V.A. home and these homes are sold AS-IS like most foreclosure properties.

There are special forms that have to be completed to bid on the single-family homes and 2-4 units' buildings.

For more information email

lmi@leonmuhammad.com

or call at 708-596-8728.
TAX DEED
-
Properties in which the tax deed was purchase by individuals or investors from the tax sale for resale.

The tax coupon (certificates) allows you a tax lien, which allows you to get the tax deed.

This process is very detailed and special forms are required to complete the acquisition of the property.

For more information email
lmi@leonmuhammad.com
or call 708-596-8728.
R.E.O. (Real Estate Owned) (Corporate owned)
-

Properties that were owned by individuals with a conventional loan that have defaulted.

These properties like others are available to anyone to acquire in which the bank holds the mortgage and the note, unless sold to another investor.

Special negotiations are required to successfully in completing the contract.

Usually require an earnest money investment of 2-3%.

Some of these properties are very good investments and great for a first time homebuyer.

For more information email

lmi@leonmuhammad.com

or call 708-596-8728.
Auction Properties
-
Properties that a bid can be submitted by me via the internet as a sealed bid and a sales contract are required to be attached.

Earnest money is usually $2000-$3000 depending on the cost of the property.

Urban Vision offers some properties for your local area.

Seller financing may be an option, but terms vary.

For more information email

lmi@leonmuhammad.com

call 708-596-8728.
We would like to arrange a time, at no cost to you, to complete a 20-30 minute individual or group presentation to show you our programs and solutions that will assist you in your financial future and save you money.

Email

lmi@leonmuhammad.com

or call me at 708-596-8728 for an appointment.

To view more detailed information click on real estate listings, HUD listings, VA homes, Government Foreclosures, auction listings, and tax sales on website.

Contact direct websites

www.hmbireo.com

(HUD),

www.ocwen.com

(VA),

www.taxbiz.com

(tax sales &tax deed), and

www.fanniemae.com

(other properties).
For assistance on winning a successful bid or for individual of group presentation call 708-596-8728 or email lmi@leonmuhammad.com.
We are a full service mortgage company serving all of your mortgage and financial needs.
An Illinois and Indiana Residential Mortgage Licensee
"We Make It Happen"
A Diamond Among Men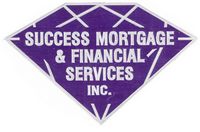 A Jewel Of A Company