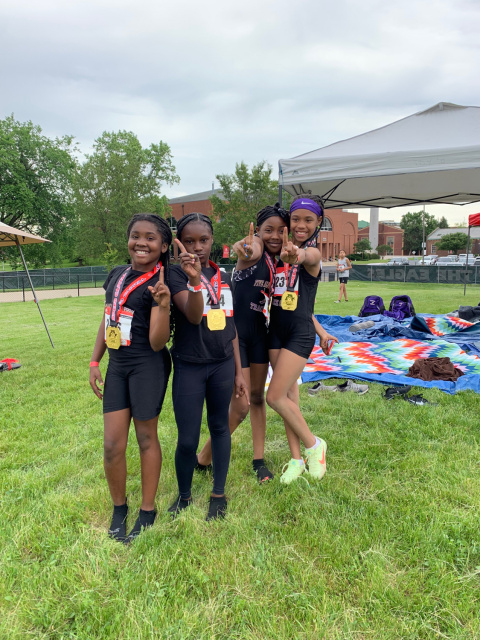 Five Alive Blazers start the 2022 summer season on fire as the 11-year old girls take gold in the 4x100 and 4x400 relays.
Pictured above from left to right Kayla Collier, Madison Taylor, Lauren Larry, and Amiyah Long
Five Alive Blazers Athlete Patrick O'Neil is all smiles as he shows off his 7th place State Medal with Coach Muhammad.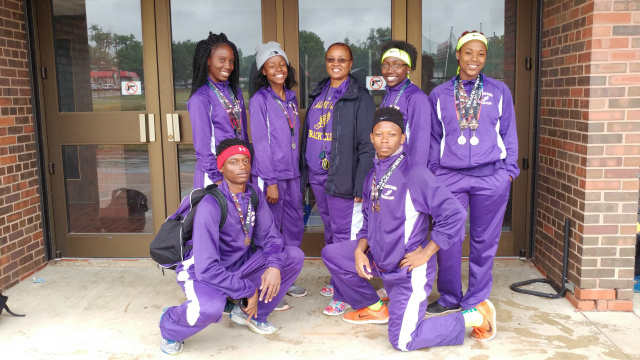 5 Alive Blazers Track Club heads to the 2016 AAU Junior Olympics in Humble Texas with qualifiers Laylah Wilks, Armani Cameron, Latrise Muhammad (asst. coach), Taylor Harvey, Kiya Reeves (top left to right) and Isaiah Shepherd and Alexze Whatley (bottom left to right. Not pictured Mariah Woods.
Mariah "Cheeseburger" Woods is the 2015 IHSA Outdoor Champion and a member of The 5 Alive Blazers Track Club. Mariah blazed her way to the number 1 spot in the 100 meter dash on May 23, 2015, becoming the 1st member of the track club to be both the 2015 Indoor and Outdoor State Champion.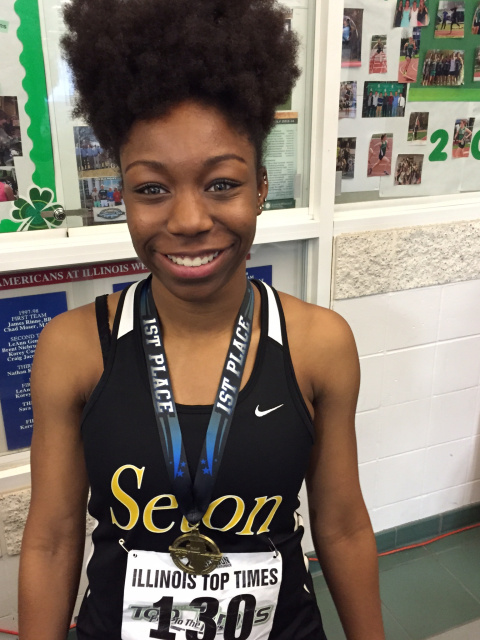 Mariah Woods 2015 Illinois Indoor State Champion 60m Dash
Illinois Sprint Spectacular Track Meet
(pictured from left to right: Zian Wardell, Kayla Edward (3rd place 100m), Mariah Woods 2014 Illinois Outdoor State Medalist (2nd Place 100m), Dontae Adams 2014 Illinois Indoor and Outdoor State Medalist (1st place 100m, 2nd place 400m), Laylah Wilks, Summer Adams, Monet Jennings)
USATF District Qualifier Meet, Benedictine University
(Five Alive Blazers compete at Benedictine University in Lisle, IL for a chance to be a part of the Junior Olympics to be held in Humble, Texas. Bottom left to right: Tyson Brown, Monet Jennings, Mariah Woods. Top left to right: Dontae Adams, Laylah Wilks, Desmond Berdell, Kayla Edward.)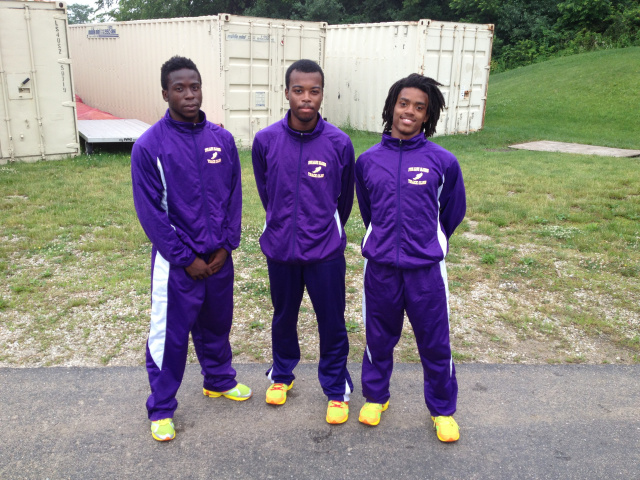 Monet Jennings, Kayla Edward, Laylah Wilks Dontae Adams, Tyson Brown, Desmond Berdell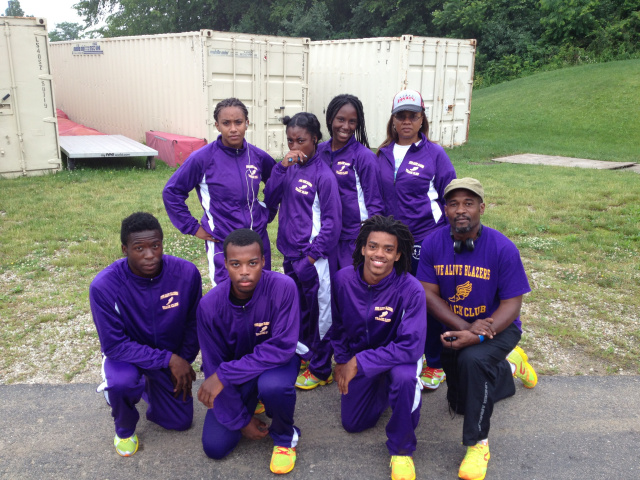 Bottom left to right: Dontae Adams, Tyson Brown, Desmond Berdell, Coach David Moore
Top left to right: Monet Jennings, Kayla Edward, Laylah Wilks, Coach Latrise Muhammad